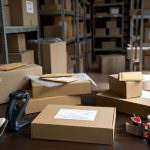 The process of shipping goods can be a stressful and daunting task, whether you are an individual sending a package or a business fulfilling customer orders. However, with a little planning and organization, you can navigate the world of shipping and ensure smooth and stress-free deliveries. In this blog post, we will explore some essential shipping tips that will help you streamline the shipping process and improve customer satisfaction.
1. Proper Packaging
The first and most crucial step in ensuring a stress-free delivery is proper shipping supplies. Invest in high-quality packaging materials, such as sturdy boxes, bubble wrap, and packaging tape. Use appropriate cushioning materials to protect fragile items, and secure them tightly within the box to prevent shifting during transit. Label the package clearly with the recipient's address and your return address.
2. Accurate Weight and Dimensions
Providing accurate weight and dimension measurements of your package is essential for determining accurate shipping fees and preventing delays. Use a reliable scale to weigh the package and measure its length, width, and height. The accuracy of these measurements will also help the shipping carrier calculate the most efficient way to transport your package.
3. Choose the Right Shipping Carrier
Selecting the right shipping carrier can make a significant difference in the smoothness and reliability of your delivery. Research different carriers to compare their rates, services, and delivery times. Consider factors such as the destination, package size and weight, and any special requirements for your shipment. Look for carriers with good track records and positive customer reviews to ensure a stress-free delivery experience.
4. Select the Appropriate Service Level
Shipping carriers offer various service levels to suit different delivery needs. If time is of the essence, consider expedited or overnight services. However, if cost is a significant factor, opt for standard ground shipping. Be mindful of the delivery date promises offered by the carrier and communicate those to your customers accurately.
5. Clear Communication
Maintaining clear communication with your shipping carrier and your customers is vital to avoiding misunderstandings and keeping everyone informed. Provide customers with tracking numbers and shipment notifications so they can stay updated on the delivery status. Promptly address any concerns or questions raised by customers or the shipping carrier to ensure smooth communication throughout the shipping process.
6. Insurance and Tracking
For valuable or fragile items, consider purchasing insurance coverage for your shipment. This provides peace of mind, as any damage or loss during transit will be compensated. Tracking services are also essential, allowing you and your customers to monitor the progress of the delivery and ensure it is on track.
7. Customs and International Shipping
If you are shipping internationally, familiarize yourself with the customs requirements and regulations of the destination country. Provide accurate and detailed customs declarations to prevent delays or rejection of the package. Research any customs duties or taxes that may be applicable and communicate this information to your customers to avoid any surprises upon delivery.
8. Returns and Refunds
Having a clear returns and refunds policy in place can help alleviate customer concerns and streamline the process in case of any issues or dissatisfaction with the delivered goods. Make sure your customers are aware of your policy and provide clear instructions on how to initiate a return or request a refund.
Conclusion
Shipping goods can be a nerve-wracking process, but with the right tips and strategies, you can ensure stress-free and successful deliveries every time. Proper packaging, accurate measurements, choosing the right shipping carrier and service level, clear communication, insurance and tracking, customs compliance, and a well-defined returns and refunds policy are all essential components of a smooth shipping experience. By following these guidelines, you can streamline the shipping process and provide excellent customer service, resulting in satisfied customers and repeat business.
Got Questions? Let Us Help!
Lamberson Packaging Solutions is a family-owned business that has been serving the greater Bryan, Ohio area for 15 years. We offer our customers the best product selection, fast delivery and do it all at great prices! We are proud to offer over 18,000 quality products from well known and trusted brands like 3M, Sealed Air, Tape Logic, Rubbermaid, Ivex, and many more! Our mission is to be the single-source answer to all of our customer's packaging needs. Through the years, we have established a reputation with our customers for providing fast, reliable, and professional service. Our high level of responsiveness to our customer's needs keeps them coming back! Give us a call today to get started!