Janitorial Supplies & Safety Products in Bryan, OH
Serving the needs of Ohio businesses for more than 15 years, Lamberson Packaging Solutions is your one-stop shop for janitorial and safety products. Whatever type of company you have, our team is committed to providing everything you need to run a clean, healthy, safety-conscious operation. To make good on this mission, we offer customers across industries a wide range of janitorial supplies and safety products.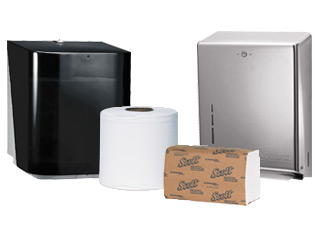 Janitorial Supplies
Shop our catalog for a complete assortment of quality janitorial supplies in Ohio. We understand that the cleanliness of your facility has a significant impact on how your employees and customers feel about the business. To that end, we offer a comprehensive selection of cleaning supplies and solutions at affordable prices. Here are just a few of the janitorial products we're happy to deliver to local business owners and operators:
Brooms
Bins
Carts
Hand soaps
Mops
Latex and nitrile gloves
Paper towels
Trash can liners
Trash cans
Vacuums


Safety Products
Businesses rely on us to deliver a wide range of high-quality safety products in Ohio. Recognizing that there's nothing more important that your employees' safety and well being, we take pride in providing all the supplies you need to keep your team safe and your business running efficiently. Here are just a few of the safety supplies we deliver, always on time and on budget:
Dust masks
Gloves
Hard hats
Everything you Need for the Job
Lamberson Packaging Solutions is devoted to supplying customers with a wide range of safety and industrial products at budget-friendly prices. Our goal is to keep your workplace functioning safely and efficiently for years to come. Ready to place an equipment order? Call us today at 419-485-3025 or shop our online catalog. With just-in-time services and same-day shipping, your essential supplies are never far away.