Warehouse & Industrial Supplies in Bryan, OH
Your warehouse needs certain products and supplies to ensure optimal daily operations and safe business practices. At Lamberson Packaging Solutions, we provide our customers with a broad range of premium industrial supplies in Ohio. From hand trucks to pallets, carts to racks, our goal is to ensure you have everything you need to run your warehouse safely and efficiently.
Warehousing Essentials
Failing to stock your warehouse with the necessary products and supplies doesn't just affect the productivity of your team—it impacts your ability to deliver products to your customers on schedule. It can also put your warehouse employees and visitors in peril.
Your trusted source for warehouse supplies in Ohio, we offer a complete range of material handling solutions and products for unbeatable prices. Here are just a few of the supplies we're proud to stock:
Carts
Hand trucks
Inventory labels
Pallet trucks
Pallets
Rack labels
Serving All Warehousing Customers
We understand that different warehousing customers have varying needs when it comes to ensuring smooth operations. To that end, we go out of our way to serve the specific goals of different clients, including commercial and industrial warehouses and distribution centers. Regardless of the size of your operation, we can provide you with the products and supplies you need on time and on budget.
Additionally, our commitment to just-in-time product delivery means we can keep costs down, passing these savings on to your business in the months and years to come.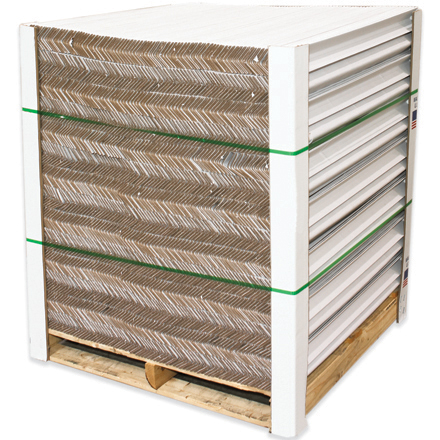 Keep Warehouse Operations Running
Lamberson Packaging Solutions is dedicated to helping you maintain efficient warehouse operations now and in the future. Want to learn more about our services? Call us today at 419-485-3025 or shop our warehouse supplies online. We look forward to helping you build your business.