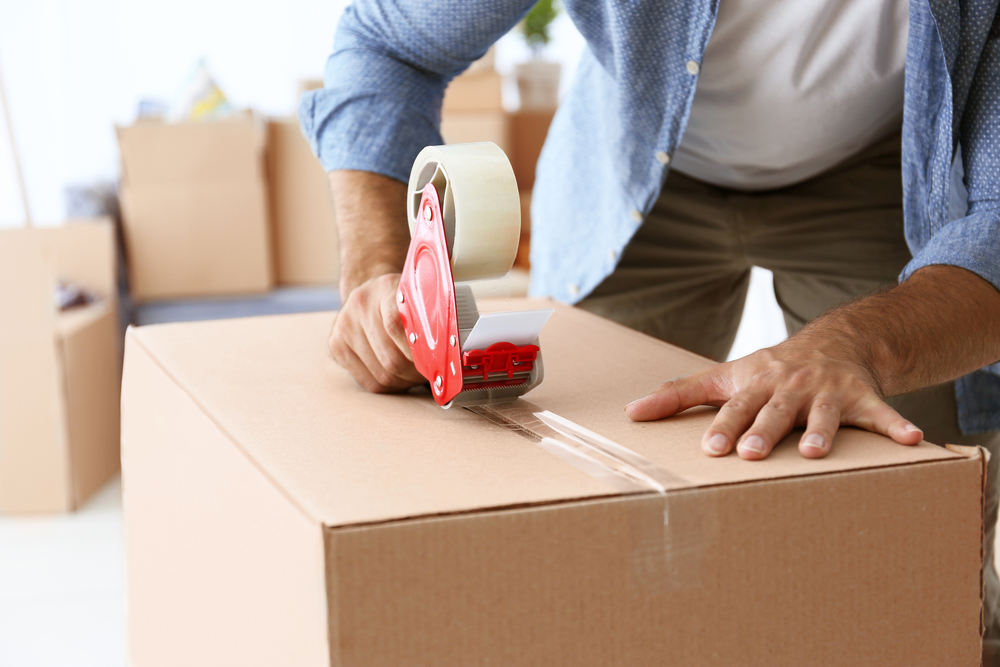 Whether you're moving across the country or just down the block, choosing the right boxes can make the process less stressful and more organized. We've rounded up 5 of the best moving boxes to help you find the perfect fit for your needs. 
UBoxes Pack Of 15 Medium Boxes
If you're looking for a budget-friendly solution to your packing needs, a special pack from UBoxes may be just what you need. It includes a set of 15 medium boxes that will fit more than 22 cubic feet of household items. These boxes are perfect for things like electronics, picture frames, knick knacks, books and more. You can even use them to store your belongings if you are renting a storage unit. This pack also includes a roll of packing tape and a marker. This will help you label each box to make it easy to locate items when you move. 
UsedCardBoardBoxes
Founded in 2006, UsedCardboardBoxes provides an environmentally friendly option to anyone looking for moving boxes. The company purchases quality boxes from large companies and offers them to customers in its signature moving kits. Its boxes are designed to keep belongings safe and organized. 
It offers a wide range of box sizes, as well as specialty boxes. This makes it easier to find the exact boxes you need for a move or other packing job. It also offers free shipping and quick delivery, which is great for people who are in a hurry to get started on their next big project. In addition, it offers a variety of other packaging supplies, such as tape rolls and bubble wraps. It also buys excess box stock from customers, which is a great way to help reduce your carbon footprint. 
Amazon
One of the most popular online retailers, Amazon has an array of boxes and other moving related products to keep your belongings safe and organized. They even offer free shipping on some items if you're a Prime member. They're also a great place to look for eco-friendly packaging materials to protect your items in transit, especially if they're fragile. 
In addition to the traditional small, medium, and large size boxes, you may also find picture, or fit-to-size, box types that are designed specifically for delicate items such as mirrors, artwork and hanging shelves. These are the best boxes for keeping your stuff from getting scratched and dinged up on the move. They're also the most expensive, and it's likely you'll need more than a couple to get the job done. 
Walmart
Depending on where you live, Walmart is a good place to get moving boxes. They have a large variety of boxes for sale both online and in stores. They also sell other supplies like tape, bubble wrap and moving pads to help you prepare for a move. Their supercenters are often open 24 hours a day, so you can grab more boxes at 4 in the morning when you're packing for your move. 
Free Boxes
One of the best ways to save money on boxes is just by asking around. Contact your local schools or colleges to see if they have moving boxes that are in good condition. Another option is to call a local recycling center. They may have cardboard boxes that they aren't using anymore. These can be a great deal for packing items that aren't too heavy or bulky, like plates and bowls. These are also a convenient way to pack up your TVs since they're large enough to hold flat-panel televisions. There are even specialty TV boxes that can be used for flat panels without attachment stands or mounts.